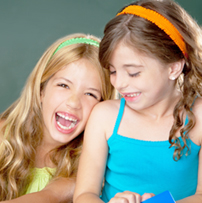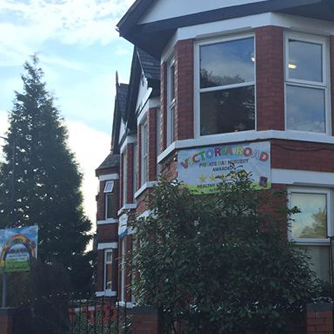 Welcome!
Victoria Road Private Day Nursery is a well-established nursery of 10 years located in Stretford, Trafford, Greater Manchester. We are within close proximity to the Lostock, Davyhulme, Urmston, Gorsehill, Chorlton, Trafford Park and Sale areas.
We believe play should be made a fun and exciting way that will encourage children to be effective learners, aiming to inspire a thirst for learning with eagerness and enthusiasm.
Outdoor play is one of our strong features of our daily routine, spending much of our time outdoors. We are very proud and take pride in our nursery by reflecting on our practice in order to continually make improvements.
We believe that children should be treated as individuals and be safe, loved, happy and stimulated whilst at nursery. We provide every child with opportunities for learning and development, and they are supported in this by their key person and the rest of the nursery team. We also believe children should be given plenty of choices and freedom of speech which we highly promote on a daily basis.
We think that Victoria Road Private Day Nursery is a very extraordinary place and we hope that you will too.
Benefits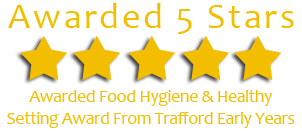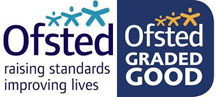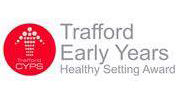 Large outdoor area
Children's toilet are situated within the rooms
(toddler and pre-school)
Term time only prices
Sensory room
Homely environment
Highly qualified teachers
We accept 2,3 & 4 year old funding
School runs
Self-serve service
(toddlers and pre-school-promotes children's independence skills)
Healthy setting award
5 star food hygiene rating
Online development journals
School Runs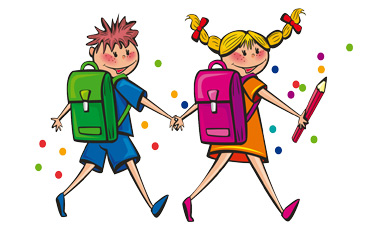 We are able to offer school drop-offs and pick-ups and also holiday clubs throughout school holidays. Surrounding school runs are followed:
St. Anne's Infant and Junior school
Victoria Park Infant and Junior School
We are able to offer school drop off and pick ups and also holiday clubs.
Activities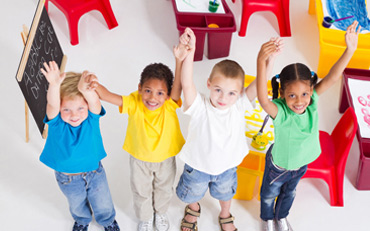 We have an additional room which is used for more active play. These include:
Spanish lessons
Stretch and grow
Write dance, sign-a-long and music classes
Active play resources which helps promote physical development
Our Rooms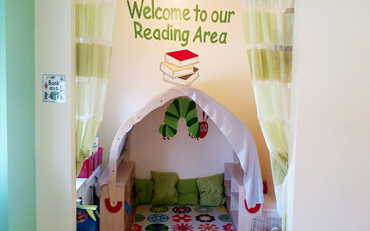 Our rooms feature beautiful designs with child education and safety in mind.
About Us
We received a 'Good Strong' Ofsted report in 2016 which we are very passionate about. We are also registered with National Day Nursery Association as well as working alongside Trafford early years and outer agencies. Our nursery curriculum is the Early Years Foundation Stage which is also available on the link below:

Our nursery consists of three levels, the ground floor has three large rooms for our babies, including a new sensory room overlooking the babies outdoor area, which features a beautiful outdoor play area which is safe, secure and monitored by CCTV cameras.

And not forgetting our kitchen which is also situated on the ground floor where our fully qualified cook is based. She prepares delicious home cooked fresh meals on a daily basis. These include our five portions of fruit and vegetables a day to help promote healthy eating.

Our Toddler room is based on the second floor. This room is a very spacious nurturing room which enables our toddlers to explore the many exiting areas.

We also have a large outdoor area which challenges children's learning and development with our many areas such as the mud kitchen, maths area, nature area, sand and water area and many more! Our areas have been created with our children using recycled resources to reduce the amount of waste to landfills, plus this is a fun way for our children to learn and explore the importance of recycling.

If you wish to book a viewing of the nursery you can phone 0161 864 4122 or email on via our contact us section.

Contact Us

// to defer the loading of stylesheets // just add it right before the